The Theme Park Commando's Guide to Disneyland
Previous: Movie reviews | Picofarad #6 contents | Next: Days of Yore
Here.s a quick readout for the compulsive visitor who must develop a detailed plan of attack before visiting. Not for you the endless wandering, the frustrating lines, the standing around the map after every ride going "well, where do you want to go next?" But first, some definitions:
Cast Member (CM): The Disney employees who work "onstage" where park visitors can see them.
Disney's California Adventure (DCA): The new park, opened in 2001, sitting where the Disneyland parking lot used to be.
FASTPASS: A ticket letting you mostly skip the line at an attraction at a designated time (not designated by you, unfortunately). Look for a machine dispensing FASTPASSes at the attraction you want to skip the line for. The current ten-minute window the machine is dispensing FASTPASSes for will be displayed above it. (Actually, the FASTPASSes will be good for up to an hour after the start of the window.) Run your park ticket through the machine and you will receive a FASTPASS.
Warning: At the most popular attractions, particularly Soarin' Over California, the day's allotment of FASTPASSes may all get dispensed by midmorning on a busy day. Corollary: Always check the time before getting a FASTPASS-- just because it's 10am doesn't mean you won't be getting a pass for late that evening. Also, you can't get another FASTPASS until after the window for your current one has expired, unless you got your ticket as part of a AAA Vacations package.
New Tomorrowland: A complete makeover of Tomorrowland performed in 1998, and now in the final stages of being reversed. In many ways this was the smaller precursor to the opening of DCA.
Park Hopper: A ticket which lets you move freely between Disneyland and DCA. All but the most bargain-basement tickets have this option. Without it, you can only visit one park or the other each day.
The lay of the land
The Disneyland Resort today consists of three areas: Disneyland itself; Disney's California Adventure, the new park where the Disneyland parking lot used to be; and Downtown Disney, the hotel and shopping district.
Disneyland needs no introduction. Under its current management, it has finally emerged from the neglect of the late '90s and early '00s.
Disney's California Adventure (DCA) opened in 2001, touted as the culmination of the then-management's new cost-effective approach. Rides used off-the-shelf instead of custom-built parts. The attraction count was filled out with things like a tortilla-making demonstration and a window display about the history of the Monterey canning industry. Unfortunately, the public knew a bunch of dressed-up carnival rides when it saw them, and the California theme was not a big draw for the Disneyland crowd, two-thirds of whom were already coming from California. DCA's story ever since has been of an endless struggle to "fix" the park. Rumors now talk of ditching the California theme completely.
In between Disneyland and DCA is the Esplanade. There are bag checks at each end of the Esplanade, so that you can move freely between the two parks once passing them. The ticket booths are located at the center of the Esplanade.
Downtown Disney comprises the Disney-owned hotels (except for the Grand Californian, which is located inside DCA), a movie theater, and a group of upscale shops and eateries.
Key to rides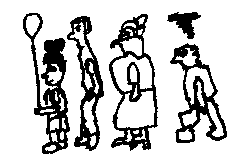 = Slow-loading or extremely popular ride; go first thing in the morning, after dinner, or use FASTPASS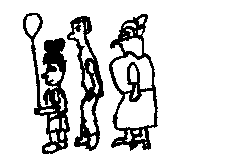 = Not-so-fast-loading or middling popular ride; try before 11am, after 3pm, or use FASTPASS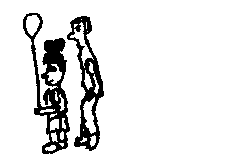 = Fast-loading or not-so-popular ride; avoid only at peak times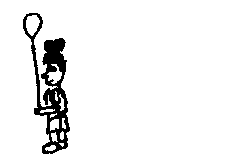 = Go whenever you feel like it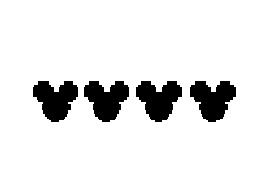 Exists at a level that only Disney can manage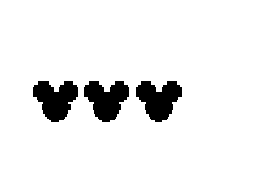 Good theming and detail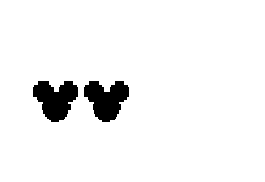 A step beyond the average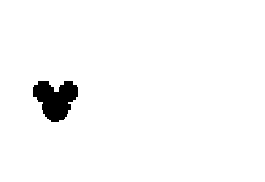 Nothing your local amusement park couldn't do
Disneyland
Name
Type
Theme
Land
Crowds
Disneyness
Recent history
Notes
Alice in Wonderland
Dark ride
Alice in Wonderland movie
Fantasyland
Stable
People with sensitive hearing, cover your ears when you see the birthday cake.
Astro Orbiter
Carnival ride
None
Tomorrowland
The former Rocket Jets, moved to ground level in the New Tomorrowland
The only reason for riding this one was the terrific view you used to get from three stories up.
Autopia
Simulated driving
None
Tomorrowland
Completely remade from the two previous Autopias for the New Tomorrowland
Much more interesting than the old version.
Big Thunder Mountain Railroad
Roller coaster
Wild West
Frontierland
Accident causing a fatality in 2003; maintenance procedures much improved since
Coincidentally, the ride is much smoother these days.
Buzz Lightyear's Astro Blasters
Dark ride; first-person shooter
Toy Story
Tomorrowland
Opened in 2005
Design of guns makes it hard to tell exactly where you're aiming.
Casey Jr. Circus Train
Train ride
Dumbo
Fantasyland
Stable
Different view of the same scenery as the Storybook Land boats
Chip 'n' Dale's Treehouse
Play area
Cartoons
Mickey's Toontown
Stable
Davy Crockett's Explorer Canoes
Paddle-powered canoes
None apart from the title
Critter Country
Stable
Canoes can maneuver at will, overtake other canoes, and potentially capsize. Small children are required to wear life vests.
Disney Gallery
Art gallery
Disneyland
New Orleans Square
Exhibitions change from time to time
Disneyland Monorail
Transportation to and from hotel
None
Tomorrowland and Downtown Disney
Trains wearing out; new ones to be constructed soon
Closed during the convention
Disneyland Railroad
Transportation around the park
None
Main Street, New Orleans Square, Fantasyland, and Tomorrowland
Stable
Lines at most stations make it no faster than walking when the park is crowded
Dumbo the Flying Elephant
Carnival ride
Dumbo
Fantasyland
Stable
Enchanted Tiki Room
Animatronic show
Pacific Islands
Adventureland
Major refurbishment in late 2004
Still the original show, not the "Under New Management" Disney World version
Frontierland Shootin' Exposition
Shooting gallery
None
Frontierland
Stable
Gadget's Go Coaster
Roller coaster
Chip 'n' Dale's Rescue Rangers
Mickey's Toontown
Stable
Golden Horseshoe Revue
Lunch/dinner show
Wild West
Frontierland
Menu and reservation arrangements adjusted many times. Closes for refurbishment Sept 5.
Goofy's Bounce House
Play area
Cartoons
Mickey's Toontown
Stable
Grand Canyon & Primeval World
Animatronics
Educational
Railroad between Tomorrowland and Main Street stations
Stable
Haunted Mansion
Dark ride
Spooky stuff
New Orleans Square
Effects and sound updated in 2004. Closes for more refurbishment Sept. 11.
Honey, I Shrunk the Audience
3-D movie
Honey, I Shrunk the... series
Tomorrowland
Stable
Only interesting because it contains Eric Idle
Indiana Jones Adventure
Dark ride
Indiana Jones
Adventureland
Stable
By far the roughest ride in the park. To minimize the motion, try to get a middle seat in the second or third row.
Innoventions
Technology expo
The Future!
Tomorrowland
Exhibitors come and go
More Sharper Image than Comdex; true geeks will not be impressed
it's a small world
Boat ride
Children of the world
Fantasyland
Stable
The more boats there are in the water, the faster they all move and the shorter the ride
Jungle Cruise
Boat ride
Terrors of the darkest jungle: vicious predators, bloodthirsty natives, and horrifying puns
Adventureland
Shortened when Indy was constructed next door; guides got their guns back in 2005
King Arthur Carrousel
Merry-go-round
Sleeping Beauty, oddly enough
Fantasyland
Stable
Mad Tea Party
Spinning teacups
Alice in Wonderland
Fantasyland
Liability concerns have slowed the top spinning speed
Main Street Cinema
Movie theater with no place to sit
Old cartoons
Main Street
Stable
A nice, cool, dark place to retreat to for a few minutes in the middle of a summer afternoon
The Many Adventures of Winnie the Pooh
Dark ride
Winnie the Pooh
Critter Country
Opened in 2004
Mark Twain Riverboat
Boat ride
Old-time riverboat
Frontierland
Closing for refurbishment shortly after Labor Day.
Matterhorn Bobsleds
Roller coaster
Encounter with yetis
Fantasyland
Holes for the Skyway have been closed up. Closed for refurbishment starting August 28.
Mickey's House
Walkthrough
Cartoons
Mickey's Toontown
Stable
Minnie's House
Walkthrough
Cartoons
Mickey's Toontown
Stable
Miss Daisy
Play area
Cartoons
Mickey's Toontown
Stable
Mr. Toad's Wild Ride
Dark ride
The Wind in the Willows
Fantasyland
Stable
Peter Pan's Flight
Dark ride
Peter Pan
Fantasyland
Stable
Pinnochio's Daring Journey
Dark ride
Pinnochio
Fantasyland
Stable
Pirates of the Caribbean
Dark ride in boats
Retroactively, Pirates of the Caribbean
New Orleans Square
A few references to the movie added in refurbishment in early 2006
Don't let the drops put you off-- they're short
Roger Rabbit's Car Toon Spin
Dark ride with vehicle you can spin
Who Framed Roger Rabbit?
Mickey's Toontown
Stable
Sailing Ship Columbia
Boat ride
Old-time sailing ship
Frontierland
Refubished in 2004
Recreation of the Columbia from period sources; check out the exhibits belowdecks
Snow White's Scary Adventures
Dark ride
Snow White
Fantasyland
Stable
Scares the pants off of many small children
Space Mountain
Roller coaster in the dark
Space
Tomorrowland
Darker building, remastered sound, and new closing effect in 2004
Splash Mountain
Thrill ride
Song of the South
Critter Country
Liability concerns led to re-engineering ride vehicles, reducing capacity
Star Tours
Simulator ride
Star Wars
Tomorrowland
Stable
Fun queue area
Storybook Land Canal Boats
Boat ride
Mother Goose and Disney movies
Fantasyland
Stable
Tarzan's Treehouse
Walkthrough
Tarzan
Adventureland
Formerly the Swiss Family Treehouse
Tom Sawyer Island
Play area
Tom Sawyer
Frontierland
Airguns removed from Fort Wilderness some time ago
Great place to let the kids run off some calories while you sit and rest
DCA
| | | | | | | | |
| --- | --- | --- | --- | --- | --- | --- | --- |
| Animation Building | Shows and exhibits | Educational | Hollywood Pictures Backlot | | | | |
| California Screamin' | Roller coaster | None | Paradise Pier | | | Accident in 2005 traced to design of automatic braking system, now corrected. May close for maintenance as early as Sept. 11. | |
| Flik's Fun Fair | Kiddie carnival rides | A Bug's Life | A Bug's Land | | | | |
| Golden Zephyr | Carnival ride | None | Paradise Pier | | | Stable | |
| Grizzly River Run | Flume ride | None | Golden State (Grizzly Peak) | | | Stable | The sign says, "You will get wet... you may get soaked!" It is not kidding. Make sure your personal electronics are protected. |
| It's Tough to Be a Bug | 3-D movie | A Bug's Life | A Bug's Land | | | | |
| Jumpin' Jellyfish | Carnival ride | None | Paradise Pier | | | Stable | |
| King Triton's Carousel | Merry-go-round | The Little Mermaid | Paradise Pier | | | Stable | |
| Maliboomer | Carnival ride | None | Paradise Pier | | | Stable | |
| Mike and Sully to the Rescue | Dark ride | Monsters, Inc. | Hollywood Pictures Backlot | | 2 according to online reports | Just opened | |
| Mulholland Madness | Roller coaster | L.A. freeways | Paradise Pier | | | Stable | |
| Muppetvision 3-D | 3-D movie & animatronic show | Muppets | Hollywood Pictures Backlot | | | Stable | |
| Orange Stinger | Carnival ride | None | Paradise Pier | | | Stable | Often closed due to wind |
| Redwood Creek Challenge Trail | Play area | Originally none, but some references to Brother Bear now | Golden State (Grizzly Peak) | | | Brother Bear additions in 2004 | DCA's equivalent to Tom Sawyer Island: the place you can let the kids run around while you take a breather. |
| Soarin' Over California | Simulated hang-glider ride | California | Golden State (Condor Flats) | | | Stable | One potentially disconcerting moment: when the ride goes from "boarding" to "flying" configuration, the room goes pitch black and you are abruptly yanked into the air. |
| Sun Wheel | Ferris wheel | None | Paradise Pier | | | Stable | |
| Twilight Zone Tower of Terror | Thrill ride | Twilight Zone, kinda | Hollywood Pictures Backlot | | | Opened in 2003 | Even if the thought of the ride itself puts you off, take a walk through the queue and preshow to appreciate the scenery. |
Hey! What happened to...?
Peoplemover? It was replaced in the New Tomorrowland by a ride called Rocket Rods. The new ride had so many mechanical problems that it was closed after a couple years. The return of the Peoplemover is said to have been approved in principle, but there is no timeline for it.
The Skyway? Closed in the New Tomorrowland makeover. The passageway through the Matterhorn has been closed up.
CircleVision? Turned into the Rocket Rods boarding area; the space is now occupied by Buzz Lightyear.
Submarine Voyage? Shut down for the New Tomorrowland, it will reopen in 2007 with a Finding Nemo theme.
Fantasyland Autopia? Combined with the Tomorrowland one in the New Tomorrowland.
Rocket Rods? See previous about the Peoplemover.
Country Bear Jamboree? Replaced by the Winnie the Pooh ride.
Sleeping Beauty Castle walkthough? Closed permanently.
Swiss Family Robinson treehouse? Now Tarzan's Treehouse.
Entertainment
Disneyland and DCA have a wide variety of entertainment going on throughout the day. A full schedule is available at each park entrance. Here we will simply deal with the giant headliners, of which there are three:
Fantasmic! is a multimedia show staged on the Rivers f America. It happens twice nightly though August 28th, and after that will only be available Friday through Sunday nights. The viewing area is the outer shore of Rivers of America; people may start picking out their spots up to a couple hours beforehand.
Remember... Dreams Come True is the current fireworks show, happening nightly through August 28th and Fridays and aturdays only afterward. While Disney makes much of the effects being viewable anywhere in the park, the only place to get the full treatment is in the hub in front of the castle. On crowded days it may not be possible to squeeze yourself in unless you get there an hour ahead of time.
The early showing of Fantasmic! and the fireworks are scheduled so that they happen back-to-back, thus guaranteeing gridlock afterward as all the spectators try to leave at once. If you are going to either of these shows, allow time for a long, slow extraction.
Disney's Electrical Parade is the exact same thing that used to be the Main Street Electrical Parade, moved over to DCA to keep the place inhabited after sunset. It will conclude its current run after Labor Day weekend, and won't happen on weekdays in the last week of August.
Eating at Disneyland
Don't. I mean that. Not only is the food overpriced, the ongoing Cast Member shortage means the food service locations are rarely fully staffed. Bring your own water bottles and have lunch elsewhere.
For further reading
For even more detailed information, I recommend you consult The Unofficial Guide to Disneyland, which has its own ratings, plus survey results and reader letters, including the one that invented the term "theme park commando". For those who prefer to let someone else crunch the numbers, it also contains detailed touring plans to help avoid the lines. Your true theme park commando, of course, already has this book.
---